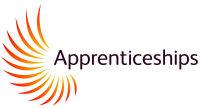 See current UK apprenticeship vacancies/ create an account to alert you to new apprenticeships in your preferred industries
Information resources
Do you think apprenticeships are just for trade jobs?
Click here for the Network for East Anglian Collaborative Outreach (neaco) video to bust common myths about apprenticeships!
Please click here for the Amazing Apprenticeships Parents' and Carers' Information pack (October 2020). Apprenticeships, traineeships and T levels are compared and details given of virtual events and ways to support your child.
National Apprenticeships Week ran from 8-12 Feb 2021.
On Tuesday 9 February, West Suffolk College organised a live event to provide information about apprenticeships. To access the recordings and more information click here
---
Apprenticeships in…
Business at accounting firm EY: Click here to read more
Engineering after Year 11: find out more here
Horse Racing: Click here for more information
Sports and Marketing: read about one apprentice's experience here
---
Current Apprenticeship Vacancies
Apprenticeships Suffolk publish current local apprenticeship vacancies in the region  here.
For the Weekly Wednesday update on Suffolk Apprenticeships, see: Wednesday Weekly – 14.07.21
West Suffolk College have the latest apprenticeship vacancies with a variety of local employers here.
WS Training publish a range of local apprenticeships jobs here
Amazing Apprenticeships: click here to see a range of current apprenticeship vacancies with the Armed Forces, Coca-Cola and Virgin, amongst other organisations
BT Apprenticeships: Click here to find out about apprenticeships offered with BT in 2021
EPR Thetford have 2 Mechanical/Electrical Apprenticeships starting September 2021.
Email Miss Hahn (AHN@king-ed.suffolk.sch.uk) for more information
Google: applications are now open for Level 3 (A level equivalent) apprenticeships in Digital Marketing and Infrastructure Technology. Click here for more information
I-MEX (M&E) Ltd:  Trainee Mechanical and Electrical CAD Technician/ Apprentice Pipe Fitter
Email Miss Hahn (AHN@king-ed.suffolk.sch.uk) for more information
Gascoynes Chartered Accountants in Fornham All Saints, have a Level 3 (A Level) Accounts Apprenticeship opportunity. The right candidate will have strong English, Maths and communication skills and be organised and self-motivated. Full Level 3 AAT training will be provided. Flexible start date between July and September 2021.  Click here for more information. for details.
West Suffolk Council: Study up to degree level on a range of apprenticeships including business administration, legal, human resources, finance, surveying and planning to waste resources, mechanics and horticulture, as well as other areas. Click here to find out more.