From the Headteacher
It is hard to imagine a half-term featuring more creative and aspirational opportunities for our students, either in quantity or quality.
Before our Christmas Celebration at St Edmundsbury Cathedral on 12 December (7pm), our talented performing artists will be staging 'The Phantom of the Opera' from 6-9 December (www.ticketsource.co.uk/date/421327).  Tickets are selling very quickly indeed – do book soon to avoid disappointment.
As these wonderful events unfold over the next few weeks, so too will the end of Autumn and the start of Winter.  I ask that our students take particular care when travelling to and from school.  Those students who ride a bike, in particular, will become more vulnerable as the evenings draw in earlier and the weather becomes more inclement. They must be mindful of safety at all times by: not wearing earphones, having appropriate lights on their bikes, and wearing a proper cycle helmet.
Please could I also remind parents to be extra vigilant and careful when dropping/picking-up students from both the front and rear entrances to the school.
It is proving to be a highly respectful, creative and inspiring half term.
I wish you all the very best.
Lee Walker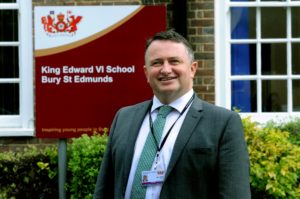 As ever, you can also keep up-to-date with our students' adventures and successes via our Facebook page and Twitter feed (links at top of page).