Transition to Year 7
Welcome to our Year 7 Transition Page.
Watch our Virtual Transition Presentation for Year 6 students and their parents below
View our transition booklet below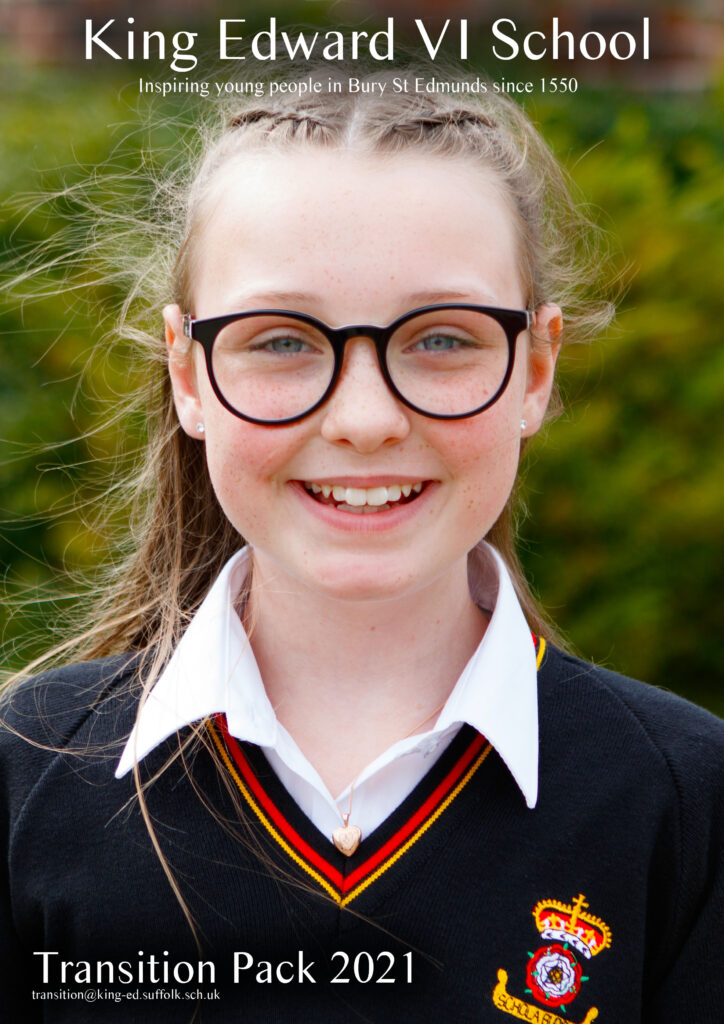 Please remember to complete the online admission form as soon as possible. The link can be found below.
If your child has been offered a place in September and you have not received a letter from us, please contact Debbie Dunning at transition@king-ed.suffolk.sch.uk
A message from Mr Walker to Year 6 students joining us in September
Ed Lines
This is the first issue of Ed Lines – our special newsletter for you, the students joining us in September 2021.
Online Admission Form and Pupil Passport
If you have secured a place at our school, we ask that you complete the following Online Admission Form and that your child completes the Pupil Passport, prior to our Virtual Transition Information Evening, 15 April. If you have any problems completing these forms please contact Mrs Dunning by phone (01284 761393 ext. 252) or email (transition@king-ed.suffolk.sch.uk).
The Admission Form can be found here.
The Pupil Passport can be found here.
A copy of our Privacy Notice can found here.