Welcome
Thank you for visiting our website. Whether you are visiting as a potential student or parent, or are simply interested in finding out more about us, we hope you will find the site informative and useful.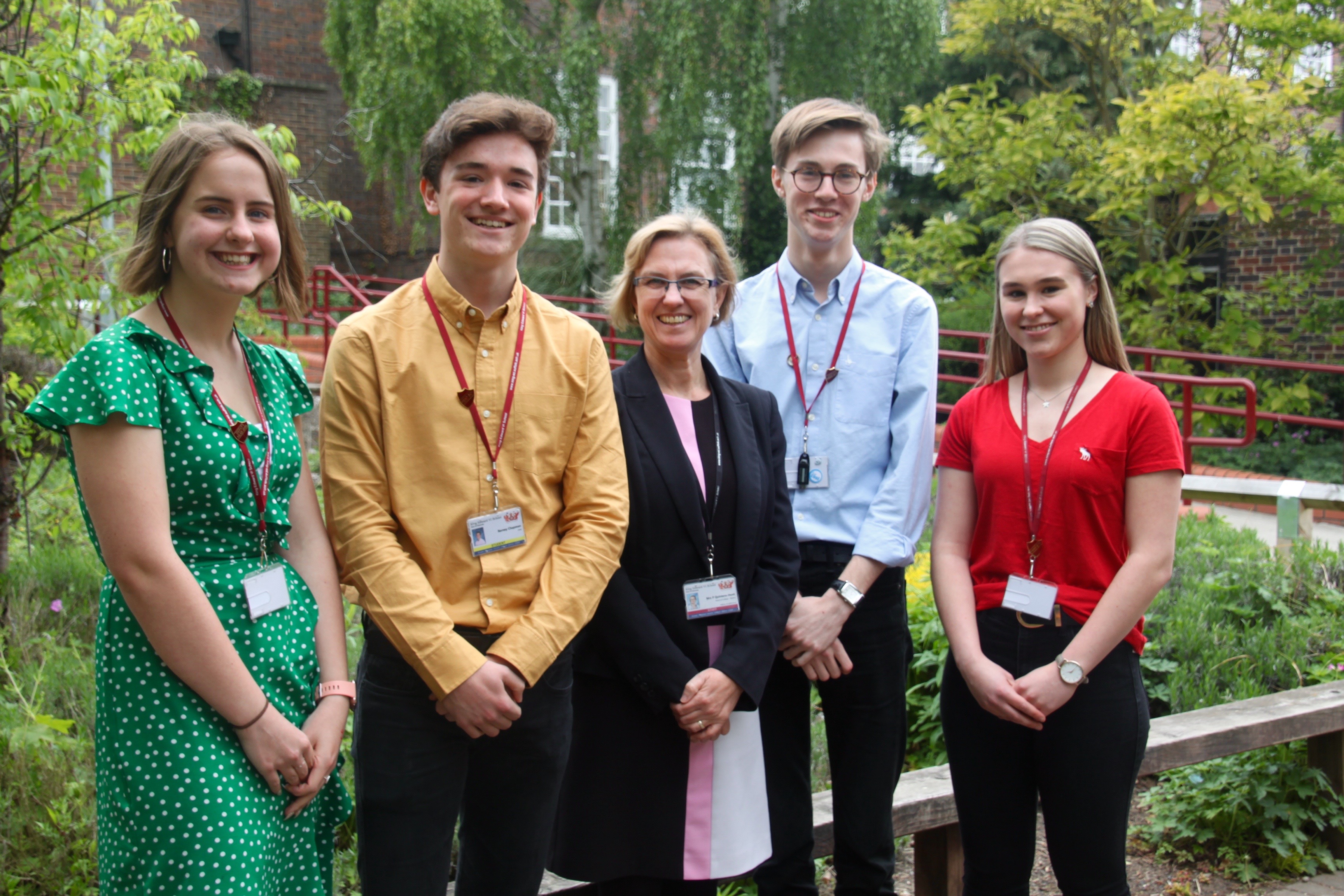 This has been a busy half term for our Sixth Form.  They have embraced a well-balanced ethos in Year 13; working hard, completing wider reading and planning their future progression path.  At the same time, committees are in the process of planning a range of activities from mixed netball, a Halloween film night, dress-up days and the Christmas Concert; these all help to make life in the Sixth Form enjoyable.
Students took part in Hello Yellow on Thursday 10 October 2019 to raise awareness of Young Minds and our Dress-Up day on 18 October 2019 was to raise money for the charity as well as the May Ball.  We welcomed Jo Churchill, our local MP, into school for a talk followed by challenging and forthright questions.
Sixth Form student leaders and committees have made a real impact this term by organising a Freshers' Fayre for Year 7 students.  The Green Committee have been involved in delivering assemblies on the impact of climate change and what actions we can take as individuals.
The UCAS application process is well underway.  We are running drop-in sessions in the Foundation Room.  We invited University of Suffolk to run an Unlock! session and our Early Entry applications are now studying for their admission entry tests.
Forthcoming dates to be aware of:
Tuesday 29 October 2019
Imperial College lecture for students who will study STEM subjects at university
Wednesday 30 October 2019
BMAT and Oxbridge entrance tests
Friday 15 November 2019
Internal deadline for students to complete and pay for their UCAS application
Friday 15 November 2019
Terrence Higgins Trust – visiting speaker on sexual health awareness
Friday 1 November 2019
DRED UK – visiting speaker on drugs awareness  –

amended date

Friday 22 November 2019
Degree Apprenticeships assembly – visiting speaker
Monday 6 January 2020
Year 13 trial exams week
Regards
Penny Quintero Hunt
Photos by Zoë MacLachlan and Rob Bates
---
Important Documents
Higher Education Information Evening 19