On getting lost…
"Actually, it didn't take as long as I thought to find my way around."
"Just find a teacher, they always know where the classes are."
"You can try to ask an older pupil, but not a group, cos' sometimes they trick you and send you in the wrong direction."
"I just made sure I followed other kids in my class.  Someone always knew where we were going."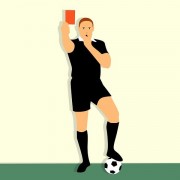 On rules…"
"We had a lot of rules at primary school, so secondary isn't that different.  You just get a lot of nagging about them at first and then it eases off."
"The rules seem a lot at first, but they're not as bad as you think."
"Some rules don't make sense, but it's best not to argue about them."
"We get these marks for bad things and merits for good things.  Don't be scared, everyone makes mistakes… and the bad marks don't mean a lot if you only get the odd one."
"I'm not sure of the point of the credits.  But I suppose they are like getting a good work sticker at primary school."
"Sometimes you might get told off and it's not fair.  I have tried arguing but it doesn't work.  Best just to let it pass. But it helps if you have a parent or a TA you can talk to about it.  They can help you figure out whether to complain or ignore it."
"…Unless it is serious, then ask to talk to someone and explain it.  Your parents might have to explain for you sometimes."

On making friends…
"I found it best to talk to a person I sit next to.  I asked them if they wanted to be my friend on the second day.  Then they introduced me to other people so I didn't have to approach them."
"Just ask someone what they like, and hope it is something you like too."
"At this school there is your tutor who will help you if you haven't made friends at first"
"I wish we had the lunchtime clubs on this year.  I was looking forward to the history club.  It's a good idea to join a club where other people have the same interest."

On homework…
"We don't get as much as I was worried about.  It was loads at first then it got less as the year went on."
"I get my mum to help me still."
"You have to get used to writing it down and listening to the instructions.  Sometimes my parents have to check with the teacher what I need to do."
"I like going to Study Club – It gets the homework done at school and I don't need to take it home."

On teachers…
"I was scared that I wouldn't know if I was going to get bad or good teachers.  There are more good ones than bad ones generally."
"If a teacher shouts its usually to get people to be quiet.  The best thing to do is to be quiet the first time they say it."
"I love some of my teachers. They are really nice."
"You can worry when a teacher shouts or the class is noisy.  But remember, that's just one lesson.  The next one can be better."

On learning support….
"Knowing you have teachers and Teaching Assistants you can go and ask for help is good.  Find out where your helpful people are as soon as you can."
"You might be really quiet in class but you can usually ask Teaching Assistants even if they are there to help someone else."
"You might be really loud in class!  Teaching Assistants are usually kind so listen to them when they tell you it's time to be quiet."
"I told my Teaching Assistant that I hated getting changed in PE and now I can get changed in the accessible toilet."

On corridors, canteens and playgrounds…
"Find all the quiet places in school.  Places where you can go at break times and you can meet your friends there."
"I would try to get out of class quickly and get through the corridors before they get too busy."
"I would say, walk with the teaching assistant who helps you or another pupil.  Other kids get out of their way and behave when there is an adult in the corridor."
"I really like the school food.  It's much better than the primary school food.  Plan to go to the canteen with your timetable – the days when you are in classes near it are the best."

Generally…
"I am proud at how I have been independent this year.  At primary school I had to go to another room for most of my lessons.  Be proud of what you will be able to do."
"Try to think of a good thing that happened every day."
"Give yourself a break to chill out after school.  But set yourself a homework routine or else your parents will nag you a lot."
"Do interesting things outside school.  I am so glad I can go to football again."
"I joined the school choir – it was terrifying at first but now I love it."
Top Tips
When you get your timetable colour code it with the same colours as your subject books.  It will be easier to find your books quickly.
Have a box or drawer at home where you put all your school books.
Pack your bag the night before (the colour coding can help).  You will find the mornings so much easier.
Try different times and places to do homework.  Some people have found a privacy screen useful to set out a space to do homework.  Then pack it away when you have done.